We assisted ABN AMRO in devising an omnichannel content strategy, and we helped them to implement it. This has given ABN AMRO a strong grip on all its content, across channels.
How do you achieve strong content across all channels?
A prerequisite for an optimal customer experience is consistent and relevant content. For large organizations especially, it is a challenge to offer every customer the right content at every contact moment, and in every channel. A sophisticated strategy is necessary. But where do you start? How do you achieve a complete overview of all content? Which angles do you choose? And how do you subsequently implement your strategy? ABN AMRO wanted more control over its content and asked us to create a content strategy that contributes to the bank's strategic goals.
The core of a good strategy
Strong content goes further than just good words and images. Structure is equally important, because it makes content easily findable and personalizable. In addition to these directly visible aspects, the people, processes and tooling involved also play a major role behind the scenes. We take all these aspects into account by tackling content from four perspectives: content, structure, workflow, and management. We placed the content principles centrally, and they are derived from brand values and strategic goals.
The start: A content audit
At ABN AMRO we started with a content audit: an analysis and evaluation of the existing content. Its basis is an inventory of all content (text, image, audio, and video) on ABN AMRO websites and apps. The audit further provides insight into the status of:
Topicality and quality of content (such as its match with the ABN AMRO brand voice).
Findability and searchability of content.
Organization of the CMS.
Publication process and workflow.
Content guidelines.
Informaat has drawn up a solid content strategy and roadmap for ABN&ampnbspAMRO. Informaat has also helped us to implement the strategy step-by-step within the bank.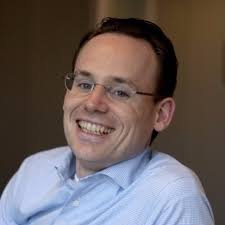 Stephan de Ruiter
Head of Omnichannel Design and Content Transformation
ABN AMRO
The compass: The roadmap
Based on the results of the audit, we drew up a roadmap with concrete objectives and results for the four perspectives. For instance:
Tidying-up content in all websites and apps.
Improving the quality and responsiveness of content.
A new search engine and optimum use of metadata.
Tidying-up and redesign of the CMS.
Guidelines and checklists for content specialists, bundled in a Wiki.
Further training of content specialists.
The roadmap shows at a glance through which steps ABN AMRO is implementing its content strategy.
A sustainable result: Triple A content
Together with the ABN AMRO team, we started to implement the omnichannel content strategy on the corporate website. The result is a greatly slimmed-down site, with faster loading time, more findable content, and increased customer appreciation. An additional effect is that customers make fewer calls to the call center. Content specialists can manage the content efficiently thanks to a tidier CMS, clear guidelines and work processes, weekly reports, and a dashboard. ABN AMRO can thus continue to realize Triple A content: high-scoring content, with structure, workflow and processes to match.