We developed a fully accessible and responsive portal for the citizens of Amsterdam, the Hague, Rotterdam and Utrecht, using the corporate identities of the four municipalities.
Innovating together in the public sector
Wigo4it is a cooperative formed by the social services of Amsterdam, the Hague, Rotterdam and Utrecht. It is building a modern and reliable information resource covering the areas of work, income and care. We help Wigo4it to develop user-friendly portals for citizens that are fully accessible on all devices, and in the house style of each individual municipality. This means that the service to the citizen is optimal, and the service provider easily recognizable.
Taking a citizen's approach
How do you develop a user-friendly citizen portal for 'Work and Income'? By taking the perspective of citizens as a guideline throughout the design process. Our team developed practical tools for this. For example, personas representing different groups of job seekers. We mapped existing and desired customer journeys for core tasks, such as submitting income information. And we developed our solutions into clickable prototypes, so that they could be well-tested with users.
As a UXer, I am proud to have ensured that citizens with disabilities can apply for assistance independently, and can meet the obligations imposed by the municipality.
— Mike Alders, UX designer
Understandable, accessible, and in the right style
Our content designer makes the copy in the portal understandable (according to language level B1) and usable for all devices. He also coordinates text creation and review by the four municipalities, as well as writes copy for new functionality. Our UX designer delivers components in sprints. Moreover, these components meet the relevant accessibility requirements (WCAG 2.0), are responsive and are deliverable in the individual corporate identities of the four municipalities. Our UXers and front-enders have created a component library together. Thanks to the reusable components, new screens can be developed faster and cheaper, and the consistency of the citizen portal is assured.

'Deliver, co-create and support'
At the same time as developing the citizen portal, we are redesigning the professional portal for 'Work and Income' staff members who assist citizens with their application. Wigo4it wants to apply UX sustainably, to ensure future-proof services. Wigo4it has therefore asked us for advice on:
UX management based on UX ambitions.
UX product portfolio and roadmap.
Setting up an agile work process.
UX roles.
We have recruited a UX team so that Wigo4it can take control of UX activities itself, allowing it to even better meet government standards and citizens' expectations.
'Question of the month' in Amsterdam (in Dutch)
The Edison citizen portal has received the Drempelvrij.nl accessibility hallmark. Mike Alders' work was crucial to meet their criteria. Informaat is closely involved in the development of Wigo4it's UX maturity.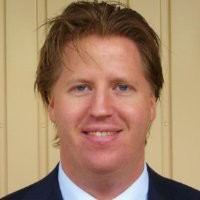 Dirk van der Poel
Teammanager Development, Wigo4it
Wigo4it