For Zorginstituut Nederland we are refreshing medicine-related websites and apps, meaning these indispensable reference works are - and will remain - easily accessible and usable for healthcare professionals and citizens.
Better instruments
Zorginstituut Nederland (ZIN) makes an important contribution to maintaining the quality, accessibility and affordability of health care. Crucial tools to help accomplish this are websites and apps which provide information about medicines, such as 'Pharmacotherapeutic Compass', 'Horizon-scan medicines' and 'Medicine Costs'. We have been helping Zorginstituut Nederland to optimize the user-friendliness of these digital solutions for a number of years.
A user scan
We always start a (re)design project with a dive into the experience of the actual user groups. Broadly speaking, healthcare professionals use ZIN's websites and apps for tasks such as prescribing and purchasing medicines. Citizens can also look up information about insurance coverages, or medicines that will become available in the future. But who exactly are the users? What is the context in which they use the websites? And what are their main tasks and needs? We discovered that by analyzing existing research and by interviewing users themselves.
An agile team of specialists
We work together with a scrum team from ZIN to deliver suitable solutions. In each sprint, the focus is on improvement or development of specific functionality. This can be search options, filters, the ability to compare information about different medicines, or the presentation of a cost overview. During realization, the user perspective is always referred to.
The people at Informaat know how to find the right balance between empathy and whimsy, creativity and technical feasibility, and cooperation and responsibility. The result for ZIN? Products that are a natural fit for our target group and are used daily.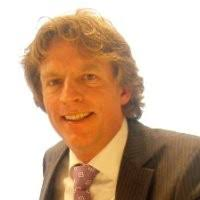 Jurgen Pesch
Product owner Pharmacotherapeutic compass
Zorginstituut Nederland
Ensuring traction
During sprints, we take the organization with us. We do this by explaining the context of users and obstacles that they experience. We present possible solutions, argue which is best for users, and get feedback from stakeholders for refining proposals. This ensures an appropriate design and simplifies the realization.
Further improving
The innovations in 'Pharmacotherapeutic Compass', 'Horizon-scan medicines' and 'Medicine Costs' have been received very positively. In particular, the greatly improved user-friendliness and increased findability and readability of information are noticeable. ZIN wants to continuously improve its websites and apps in order to optimally connect with users and (changing) practices. We are happy to apply our expertise to help realize this ambition.